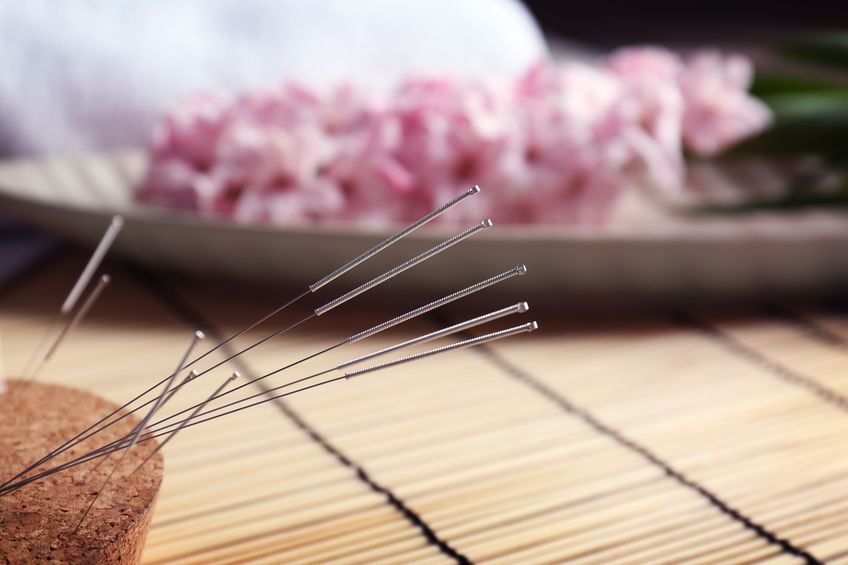 What is Acupuncture?
Acupuncture is a Traditional Chinese Therapy that has practiced for more than 3000 years. Acupuncture supports the body's natural healing abilities by promoting balance and movement of energy, known in TCM as "qi." The practice of acupuncture involves the insertion of tiny, hair-thin needles into specific points on the body. 
Research
Acupuncture has been used for thousands of years to treat a range of issues. In more recent years, clinical research has found that acupuncture is an effective treatment modality for the treatment of pain, insomnia, anxiety, stress, gut issues, and inflammation. Research has also discovered that acupuncture has a beneficial impact on the immune. endocrine, and nervous systems. As the scientific support for this powerful treatment modality grows, more and more mainstream doctors are recommending acupuncture to their patients. Acupuncture not only helps fill in the gaps and address issues that aren't resolved by Western practices, but also provides an alternative to sleep and pain medications that come with negative and even potentially dangerous side effects. 
Conditions Treated
While the science is only just beginning to discover the full potential of acupuncture, practitioners and patients have enjoyed the many benefits for thousands of years. Patients turn to acupuncture for a range of issues, including:
Neurological
Concussions
Headaches
Migraines
Neuralgia
Parkinson's
Post-Operation Pain
Stroke Rehab
Traumatic Brain Injury
Trigeminal Neuralgia
Vertigo
Respiratory
Allergies

 

Asthma
Bronchitis
Common Cold
Sinusitis 
Tonsilitis
Pain Management / Musculoskeletal Issues
Acute and Chronic Pain
Arm and Shoulder Pain
Arthritis and Joint Pain
Backache/Back Pain
Degenerative Disc Disorders
Disc Problems
Fibromyalgia
Leg and Knee Pain
Localized Traumatic Injuries
Muscle Cramping
Neck Pain
Pain in Hands, Feet, Fingers
Sciatica
Sprains & Strains
Sports Injuries
Tendonitis
Eye, Ear, Nose and Throat
Gum Problems
Hearing Loss
Poor Vision
Post-Extraction Pain
Tinnitus
Toothache
Digestive
Abdominal Pain
Acid Reflux/GERD
Bloating
Celiac Disease
Chronic Diarrhea
Constipation
Crohns
IBS (irritable bowel syndrome)
Indigestion
Gas
Emotional
Anxiety
Depression
Insomnia
Nervousness
Neurosis
Traumas
Urological
Kidney Infections
Kidney Stones
Frequent Urination
Neurogenic Bladder
Recurring Urinary Infections
Urinary Incontinence
Gynecological/Women's Health
Cramps
Infertility
Menstrual Problems
Menopause Symptoms
Obstetrics
PMS
Other Benefits
Adrenal Disorders
Athletic Performance
Autoimmune Issues
Blood Pressure

 

Cardiac Palpitations (Irregular Heartbeat)
Chronic Fatigue Syndrome
Deep Relaxation
Diabetes, Insulin Resistance
Diet, Nutrition and Weight Control
Energy and Vitality
Hypertension (High Blood Pressure)
Immune System Health
Impotence
Insomnia
Nausea
Orthopedic Conditions
Pain Management
Smoking Cessation
Stress Reduction
Tension Syndromes
Thyroid Disorders
Weight Loss
And more!
What to Expect
At the beginning of your first acupuncture appointment, your acupuncturist will do a comprehensive health history.  You will be asked a series of questions about your health, lifestyle, symptoms, disorders, etc.. Your acupuncturist may check your pulse, examine your tongue, and palpate various areas on your body to help determine which meridians and organs are out of balance. We invite you to discuss any health issues or concerns you have, and ask questions during this time. 
With the information gleaned during this time, your acupuncturist will customize a treatment plan to rebalance your body, treat issues, and promote health and vitality. They will also select the appropriate acupuncture points for your session. When it's time to begin, you will either lie down or sit on a table. Needles will be inserted, and you will spend approximately 20-30 relaxing with the needles in. Your acupuncturist will check on you throughout your session to make sure you are comfortable. Most patients report little to no pain upon insertion of the needles. Some patients get so relaxed they fall asleep, and some even report feelings of euphoria during or after their session. 
Ready to schedule an acupuncture session in Vero Beach, Florida? Book an appointment now!